What is RedStorm?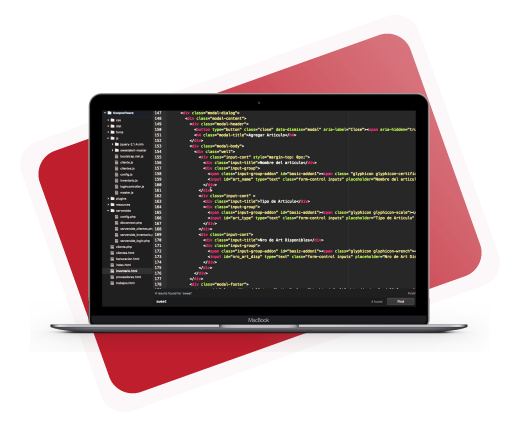 Have you ever attempted to test the security of your IT by simulating attacks as commonly perpetrated by hackers? It must be accepted that it is a fact that the thought process in performing security attacks, coupled with the high level of uniquely sophisticated security tests, is tremendously difficult to attain by simply relying on your company's internal resources. We can help you to own your personal Red Team as part of your company's InfoSec team. We provide our bug bounty platform that you can utilize to publish your websites or applications to hundreds of experienced, skillful, and responsible independent security researchers who will systematically attack your products in a controlled, ethical, and safe manner. One will gain the true value of crowdsourced penetration testing. Whenever they find valid security bugs, you could then provide them rewards in the form of cash, cryptocurrencies, or goods such as t-shirts, mugs, and the like. We are proud to deliver our tailored concierge information security service that will guide you through every step of the process. Talk to us and see if you are eligible for a free trial or a special program specifically designed for start-ups!
How it works

Vulnerability disclosure
Determine the target scope of what needs to be tested, for example the front page of the web application or a mobile application.

Bug bounty
When a security vulnerability is found by the researchers, their submissions will be triaged and prioritized in determining their validity as well as risk level.

Let's get better!
You give out monetary rewards (or public kudos) to the researchers that have reported valid security issues. Afterwards, you fix the reported vulnerabilities immediately and verify that the relevant attack vectors have been properly secured.
Featured case study
Traditional penetration tests are usually carried out by a few security researchers who have limited perspectives and applicable skill sets. What RedStorm offers is a program that could exponentially increase the availability of skilled and professional security researchers, whose integrity is on par with the security professionals who are often involved in traditional penetration tests for enterprises. Incentive-based penetration test will motivate the researchers to think more creatively to find those vulnerabilities having the highest risks or impact to the business. This reward-based model such as this will ensure that the company would only give payouts to vulnerabilities that are risk-relevant to its business, rather than paying for time or effort that is required to discover vulnerabilities that might not be relevant or important after all.
RedStorm is a concierge-based solution model that is designed to be as flexible with your SDLC, for the sake of providing the awareness in dealing with security threats without the need for you to be bogged down with high security maintenance costs.
World-class security researchers

Cloud-base platform that enables various information security practitioners to participate, each bringing his or her own unique perspective and high-level of skill set that can only be feasibly attained through crowdsourcing.

Experienced in the field of information security

Our team has more than 20 years of experience in the information security industry. We know precisely what today's companies or system owners need.

Concierge service

Confide in us dan we will ensure that the security integrity of both sides are protected. We will help to evaluate the validity of submitted reports, provide recommendations for solutions, and ensure that your system has been wholly fixed appropriately, as well as help you in specific cases where you required other added services to attain a higher security level that you want.